The Loutraki Forest Fire fighting Group are strictly trained volunteers.
Our Groups training is in conjunction with and is undertaken with full cooperation from the Greek Fire Department.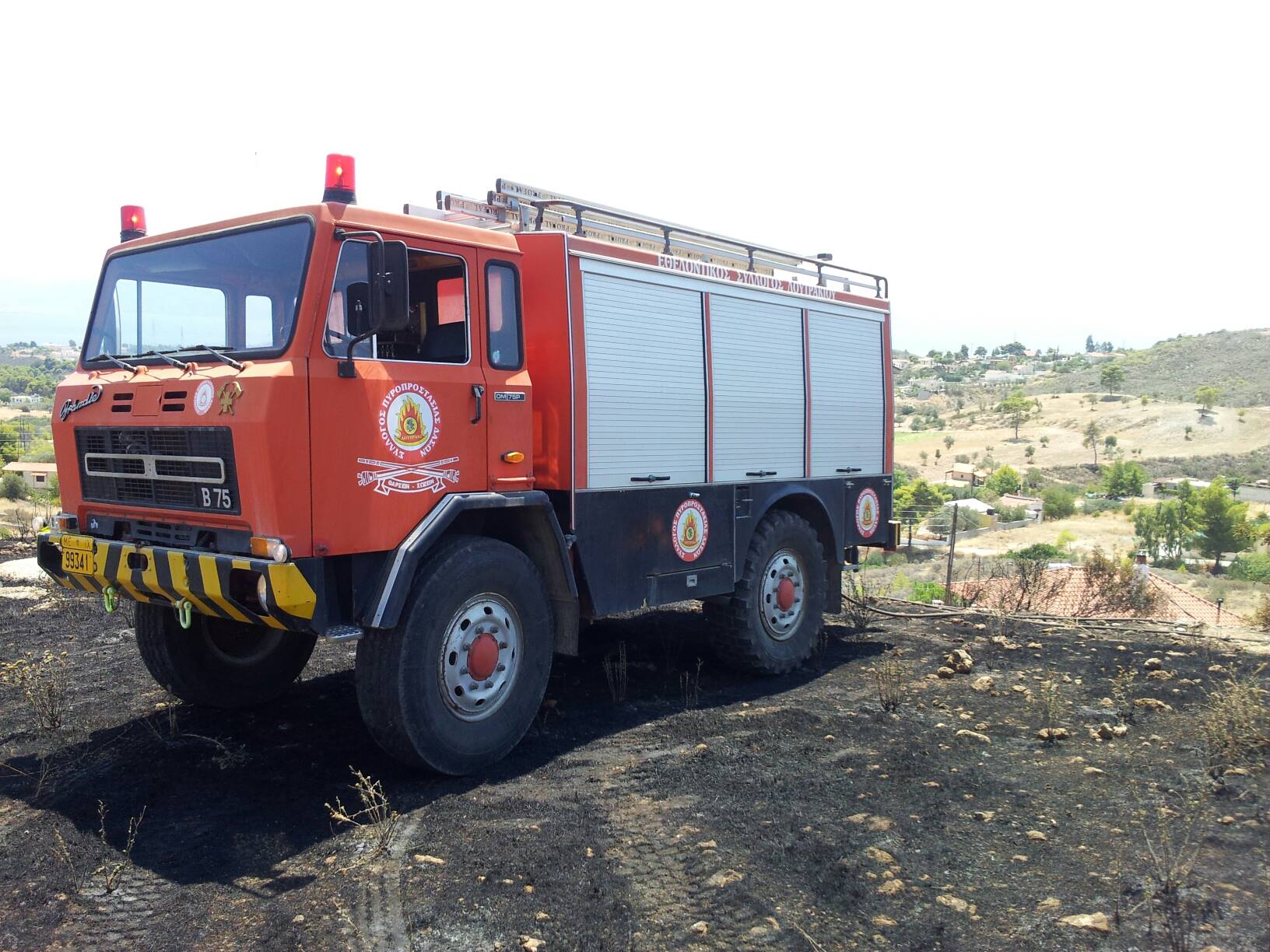 Our Group has participated in the extinction of more than 60 forest fires in the Municipality of Loutraki area but also in other areas of Corinthos, wherever we are needed. The role of our Group is to aid and assist. This is done with the use of fire engine vehicles or by way of foot patrol all of which are managed and supervised by experienced coordinators.
In the case of any emergency, if there is a high hazard level of 4 or 5, or a fire incident our team is put on hold on a standby basis with a pre-determined procedure and guidance from the Fire Department Center.
Our fire fighting team members are issued with certified personal protective equipment (eg helmet, gloves, mask, radio)'. The equipment is issued to those who successfully complete the relevant training.
Our Group also has a Patrol Unit as well as four fully equipped fire fighting vehicles.
A volunteer can be male or female over 18 years of age.